Jerome David Salinger info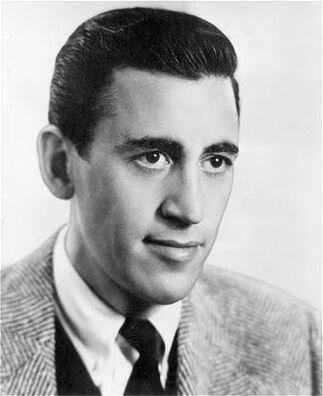 Biography
British literature cannot be imagined without William Shakespeare just as well as American literary art cannot be complete without Jerome David Salinger. His world-known masterpiece The Catcher in the Rye has influenced the literature of the XXth century and still continues to amaze contemporary readers all over the globe.
Born to a family of a Jew and a Catholic on January 1, 1919, Jerome David Salinger was doomed for living in the atmosphere of controversy. As his parents were the representatives of different religions, the Salinger family was frowned upon in the society. The racism which was widely spread against the Jews during that time and a low social status of the family triggered a serious inner conflict in David's worldview which later had an immense impact on his writing.
Jerome David wasn't the only child in the family. His Scottish-born mother also had a daughter who was older than David. Both kids were brought up in the spirit of a religious movement called Methodism. Jerome didn't have a perfect relationship with his father because he and his father had different attitudes towards David's future profession. Sol Salinger ran a business in importing and selling meat products and cheese from Europe. Therefore, he wanted his son to continue this family business, but for a dreamy and creative boy, it wasn't the best choice.
Searching for Inspiration to Study
Salinger spent his schooldays in his home city of New York. However, he wasn't a kind of a student to pass the exams with flying colors. Because of his lazy attitude to studying, he was expelled from several educational institutions. An ambitious young man found his inspiration only after entering Valley Forge Military Academy in 1934. Probably, he was happy to finally live separately from his family, and this freedom opened his creativity. It was the time when he started writing. David's classmates remember him as a real soul of the company. They said he liked making up fantastic stories, telling jokes, he even was a leader of the fencing team.
David's father did not give up hopes of encouraging his son to continue his trading business. Sol even took David to a business trip to Poland. However, everything ended not as expected. David was so shocked from the process of killing animals for meat that he became a vegetarian in due course. It was a turning point in his life because he decided never to be involved in the father's business.
After such an unsuccessful voyage, Salinger visited Vienna, and then returned to America to go back to the college. However, the attempt to further education even in the Ivy League prestigious institution wasn't successful, because the young man again lost interest in studying. Instead, he attended several lectures lead by a local editor Whit Burnett in the Columbian University to find inspiration. It was the time when he wrote his first short novel "The Young Folks", and even published it in a newspaper. Although Salinger called this story not really special, it was a good start. Furthermore, Whit Burnett became his spiritual mentor for several years.
Falling Spiritually and Growing as a Writer
With the outburst of WWII Salinger became a soldier for two years. This bloody cruel war negatively influenced David's both physical and mental health. Being devastated and frustrated because of world events, Jerome David had the inspiration to continue his writing career. The year of 1945 was the most fruitful in terms of his publications. It was the year when an American immortal bestseller was brought to life. "The Catcher in the Rye" spread quickly across the continent and gave its author an immense amount of fame. Various other famous novels were published during this prosperous period of life: Nine Stories (1953), Seymour: An Introduction (1963) as well as two collections Franny and Zooey (1961) and Raise High the Roof Beam, Carpenters which were published in a book form at the beginning of the 1960s.
The most popular novels
The Catcher in the Rye
The Catcher in the Rye novel
Holden Caulfield character
Phoebe Caulfield character
Mr. Antolini character
The Catcher in the Rye quotes
Franny and Zooey
Franny and Zooey novel
Franny Glass character
Zooey Glass character
Bessie Glass character
Franny and Zooey quotes
Isolation from the Society
Because of the growing critics towards the published works, Salinger decided to find escapism by living in his Cornish house far away from people. He married a young nurse Colleen O'Neill who was close to the author until his final day on January 27, 2010. Although he did not publish any new stories after his seclusion, some experts state that he did not stop writing.
Maybe one day the literary world will be immersed again in a newly found Salinger's novel just as it happened with The Catcher in the Rye.
We will write a custom sample essay on
any topic specifically
for you
for only $13.90/page
Order now