Edgar Allan Poe biography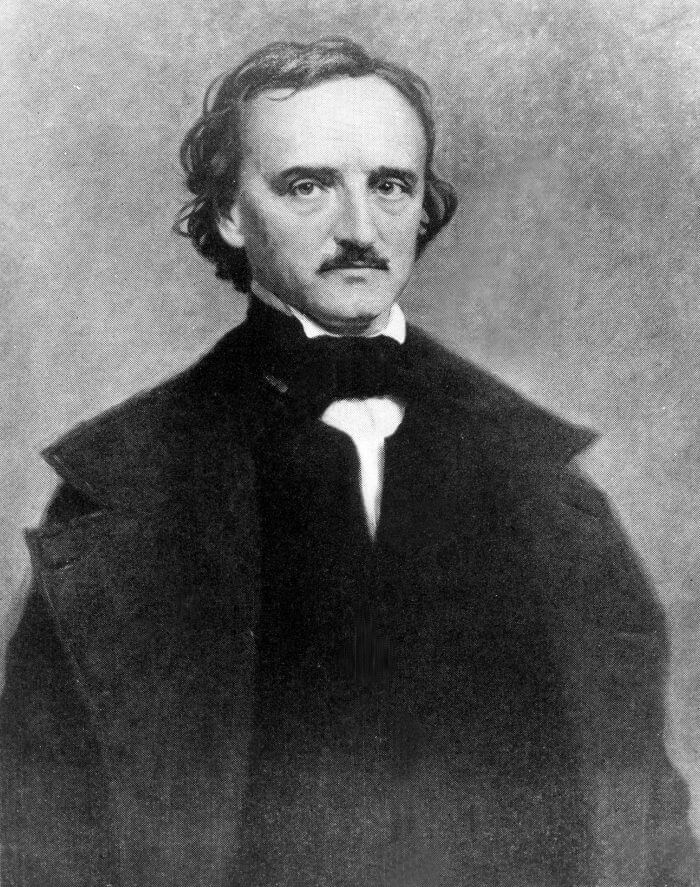 Edgar Allan Poe is the creator of the popular detective genre and the master of romantic novel. His achievements in literature are still unsolved phenomena. They are carefully studied, revealing new facets and new meanings in the work of a truly outstanding writer of his time.
Curriculum Vitae
Edgar Allan Poe (1809-1849) was the first significant American writer, who in many ways determined the face of modern literature. However, according to the author's worldview, he was more likely to be a European in the style of creativity. In his books there is no national identity, which is characteristic for Theodore Dreiser or Ernest Hemingway. He was inclined to mystify his own life, so it is difficult to recreate his biography, but some information is still known for certain.
Edgar was born into a family of actors of a vagrant troupe. In 4 years he became an orphan, when his parents died of tuberculosis. However, soon he was adopted by a rich family of a merchant Mr. Allan. He was loved, especially by his adoptive mother, but they were too different people with his stepfather. This conflict has worsened over the years. Later Edgar entered the University of Virginia but did not finish his studies there. The unlucky student lost the money Mr. Allan gave him for his studies playing cards. The new quarrel grew into a final break. After that, the future writer started to serve in the army.
After the death of his stepmother, Edgar and his stepfather make a truce, so the renewed material support allows him to study literature. While his poetry was not successful, his mystical story "Manuscript Found in a Bottle" won first place in a prestigious competition.
Basically, Edgar Poe worked in many periodicals as a journalist, editor, and correspondent. The style of his journalistic publications was distinguished by irony and even sarcasm. In 1835 the poet married his cousin Virginia Klemm. She became the prototype of all female heroines since she was slender, pale and prone to illness, resembling a mystical unearthly creature.
In 1838 Edgar Poe moved to Philadelphia, became editor of the magazine, and worked there for 6 years. At the same time, he is working on the collection "Grotesques and Arabesques." This was the standard of mystical prose. Gloominess, which distinguishes Po's authorial style, is the result of his chronic migraine. It is known that the writer went crazy with pain, but, nevertheless, continued working persistently. This is how the barely noticeable schizophrenic notes in his work can be explained.
1845 became fatal in the life of Edgar Poe. Virginia, whom he genuinely loved, died, the magazine where he worked, went bankrupt, and, under the yoke of grief and failure, he wrote his most famous poem The Raven.
The passion for opium and alcohol crossed out his further career. Virginia's mother alone cared about Edgar Poe, he gave her his earnings, and she fed him and provided at least some sort of order in his life.
Features and Originality of Creativity
The peculiarity of the work of Edgar Poe is largely due to the fact that his work is sustained in the style and semantic palette of romanticism. The topics also largely belong to the romantic direction, which had a decisive influence on the writer. However, one can not equate Poe to the romantics and become completely satisfied with this characteristic: his mastery is original and requires more detailed analysis.
According to Poe, creativity is not a rush of inspiration, but a job that is comparable to a mathematical problem. It is consistent and clear. He chooses a new bright effect and looks for the ideal form in order to impress the reader, to influence his consciousness. The brevity of form is necessary for the unity of the impression; the dispassionate tone is needed to emphasize the mysticism of what is happening.
The main features of his creativity include:
Mastery of gothic landscape
A culmination is consonant with nature
Frightening mysticism, making use of the reader's fears
Gradual "creeping" intrigue
Works convey a depressing state, like music: the reader does not know what exactly indicates sadness but feels it.
A unique range of feelings, sensations, landscape colors and a perfectly constructed form of the work are the traits by which the reader unerringly recognizes the author's style of Edgar Poe.
Edgar Allan Poe's short story "The Black Cat" was published in 1843 in The Saturday Evening Post. In it, the narrator, a one-time animal lover, becomes an alcoholic who begins abusing his wife and black cat. By the macabre story's end, the narrator observes his own descent into madness as he kills his wife, a crime his black cat reports to the police. The story was later included in the 1845 short story collection, Tales by Edgar Allan Poe.
Edgar Allan Poe's famous poem "The Raven," published in 1845 in the New York Evening Mirror, is considered among the best-known poems in American literature and one of the best of Poe's career. An unknown narrator laments the demise of his great love Lenore and is visited by a raven, who insistently repeats one word: "nevermore." In the work, which consists of 18 six-line stanzas, Poe explored some of his common themes — death and loss.
'Annabel Lee'
This lyric poem again explores Edgar Allen Poe's themes of death and loss and may have been written in memory of his beloved wife Virginia, who died two years prior. The poem was published on October 9, 1849, two days after Poe's death, in the New York Tribune.
During his career, Poe used to work in different forms, examining his own methodology and writing in general in several essays, including "The Philosophy of Composition," "The Poetic Principle" and "The Rationale of Verse." He also produced the thrilling tale, "The Cask of Amontillado," and poems such as "Ulalume" and "The Bells."
More popular quotes: